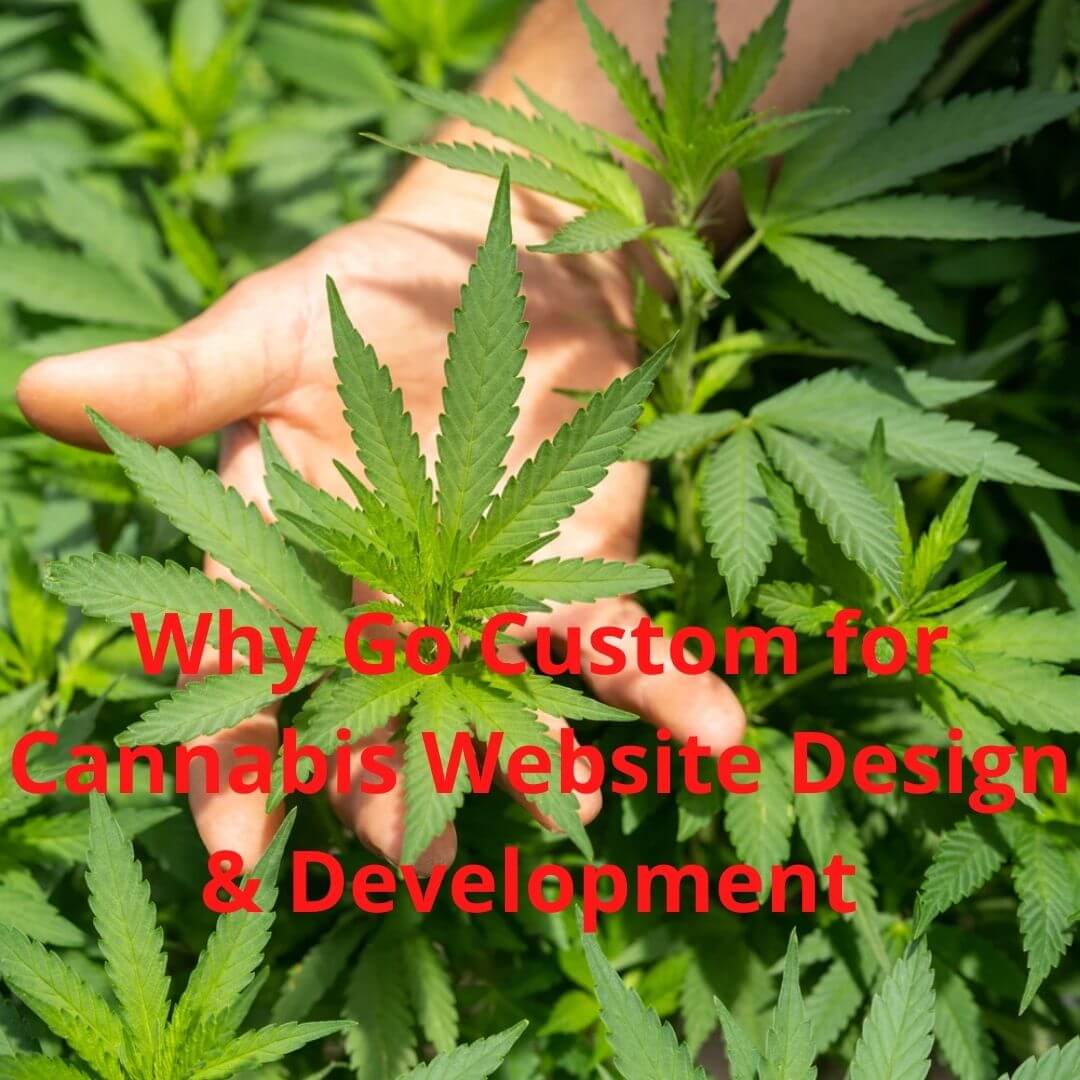 With one-stop platforms like Wix and Squarespace, you might be wondering why anyone would pay for website design and development services these days. As in, why would you waste money on cannabis website design in Canada when you can do it yourself?
It's true. You can slap together a simple landing page with any of these basic web design services, but what happens when you need to build out your services? What happens when you need to add a unique feature, like online chat, eCommerce, or forms? 
If you are growing a cannabis business in Canada, chances are you'll want eCommerce options, product pages, smart SEO, online customer support, and any other number of features. Do you have hours to experiment with web development to get these done? 
Why You Need A Custom Cannabis Website
Let Cannabis Code manage your website design and development to eliminate frustrations, delays, and dysfunction. Save yourself hours of wasted time (for subpar results), with a custom cannabis website that not only works but excels.
Spend Your Time Working on What you Do Best
The most critical reason you need to invest in a customer cannabis website is that you aren't the one trying to create it from scratch. Do you really have time to pull together all the pieces for this project, including learning web development?
Often, when the owners and/or managers are in charge of web development, it takes a back seat to more pressing issues like fulfillment, marketing, and admin. What's more, most people who launch into a cannabis business aren't actually well versed in web design.
Just like a bookkeeper and an accountant becomes an invaluable asset to your business because it takes the onus off the owners, so too do website design professionals.
2. Built-in SEO Strategy
Did you know that some platforms are naturally better for SEO than others? For example, WordPress websites often perform much better than other platforms in search engine rankings. Why? It comes down to the backend and how the page itself has been structured.
For any cannabis businesses that plan on making it online, the first step is to structure the backend of your website around strong SEO tactics. A backend that isn't built around the current approaches to SEO will not deliver great results on a search engine. 
3. Return on Investment
Spending money on a custom web design today can have substantial payoffs in the future. First, you build a perfectly constructed website around what you need (or plan on needing in the future)
As you work with your designers, you'll lay out both your current needs and future expectations. For example, maybeyou don't need a web storefront today, but you expect to launch online sales in a year. 
Your developer will then create the framework for your website that is compatible with eCommerce, so when you want to pivot online, you won't need to start from scratch or drastically redo aspects of your site.
What's more, you are paying for a streamlined user experience. No missing or broken pages, no ongoing frustrations as your customers move from page to page. It is literally a professional web designer's job to create a smooth end-user experience.
The happier your customers are shopping through your website, the more conversions you'll see coming through.
Go for Custom Cannabis Website
We always recommend that our clients go for a custom design when they launch their cannabis businesses online. Work with our team to create a website suited to your needs today, as well as your future projects. 
Not only will you avoid frustration and dysfunction along the way, but you'll ensure a smooth and professional user experience for your customers.