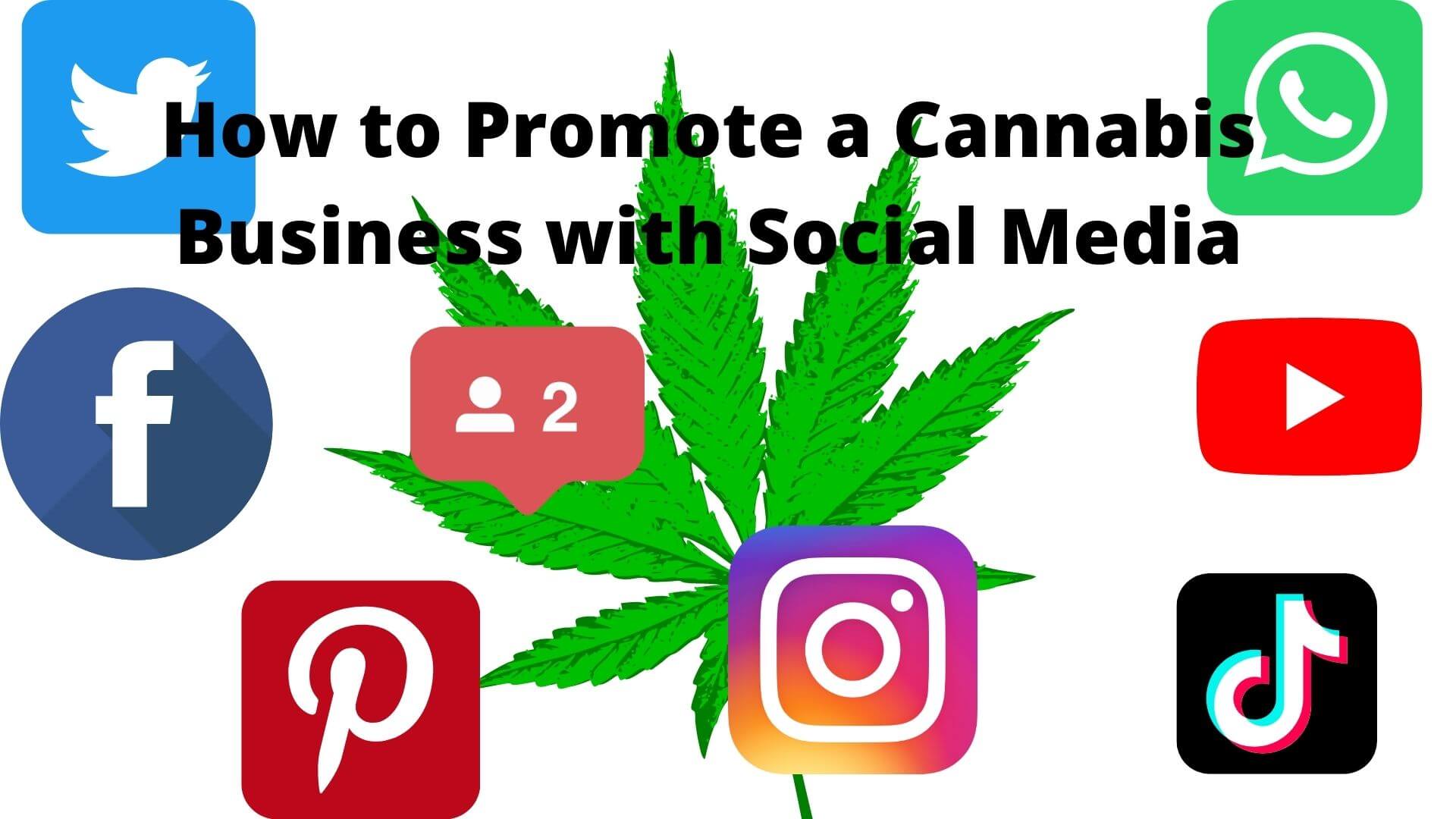 Online cannabis marketing services wouldn't be complete unless they included social media. 
With over a billion people on Instagram, nearly three billion on Facebook, and 689 million users on Tiktok, cannabis companies would be fools to ignore the marketing potential of these platforms.
But as anyone who has tried to launch a cannabis business knows, many platforms are anti-cannabis. Facebook is notorious for banning cannabis social media marketing or cannabis brands altogether.
It's frustrating to navigate the pitfalls of social media as a cannabis brand. It's why working with a cannabis-friendly digital marketing company is so crucial. We know precisely what is allowed, how to find the loopholes, and most importantly, how to use them to grow your audience.
Do you know where to get started? Here are a few simple steps to promoting your cannabis brand, products, and services on social media.
1.Aesthetics Are Everything
If you are revamping your social media accounts, do yourself a favour and have someone do a social media audit.
Are photos, videos, and captions consistent across all your platforms? Are the photos and video professional and in high-definition? 
You want your channels to represent your voice and your brand image. Keeping colours, styling, and approaches consistent will denote professionalism and trustworthiness. As soon as you post, your followers will identify your brand in the image, even without seeing the name.
2.Contests and Giveaways
big component of cannabis social media marketing these days is contests and giveaways. Instagram is one of the best places for these giveaways. 
Contests highlight specific products, encourage new followers, and an avalanche of likes. 
Social media giveaways are an ad-free way to increase social shares, followers, and likes when employed right. It's a fast and clean way to increase your social media audience.
3.A No Brainer, "Follow Us on Social"
Do your customers know about your social media presence? How do you get your current customers to follow you, which naturally increases your audience?
At the very least, add your social profiles to the footer (or better yet, header) of your website. Other important places to add your social links include in your email marketing campaigns.
Don't forget to cross-post between channels. If you have a Youtube Channel, don't forget to tag your Instagram or Facebook.
If you really want to up the game, encourage people to follow your social media channels on your product packaging and inserts. 
What about discounts if they follow and tag you in their posts? There are hundreds of ways to get your channels out there.
4.Regular Posting to Grow Your Audience
How frequently are you posting? At the very least, you want to push out new social content a few times a week. 
Every post you make is a reminder to your core followers that you exist and have great products or services for sale. 
The next time they are buying weed online (or whatever else you are marketing), your name will be one of the first to pop up in their minds. 
Not to mention that the social media algorithms favour frequent posting. Instagram, Youtube, and Facebook tend to highlight accounts that are busy posting and engaging.
Effective Cannabis Marketing Services for Social Media
Explosive growth on social media happens in one of two ways. Either you accidentally stumble into viral content or your work with a marketing agency like Cannabis Code. 
With an entire team behind you, you'll have the ability to post frequent, high-quality, on-brand content that speaks to your followers. The next time they order mail order marijuana, you'll be the first place they check out.